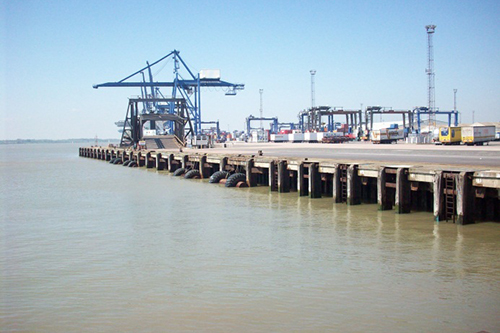 MARINE PROJECTS
Project: Cathodic Protection to 1km of Quay Wall
Site: Container Terminal, UK
Structure Type: Sheet piled steel piles and tubular piles
Overview of Services
Corrosion Prevention Limited was retained by the specialist marine contractor, Ocean Kinetics. Our scope was to design a galvanic anode cathodic protection system, using aluminium alloy anodes to provide cathodic protection to a 1km length of sheet piling.
We also designed anode support frames that enabled multiple anodes to be installed in a single lifting and installation operation, thereby reducing construction time.
We subsequently undertook verification surveys and provided documentation of the completed works.

View All Case Studies