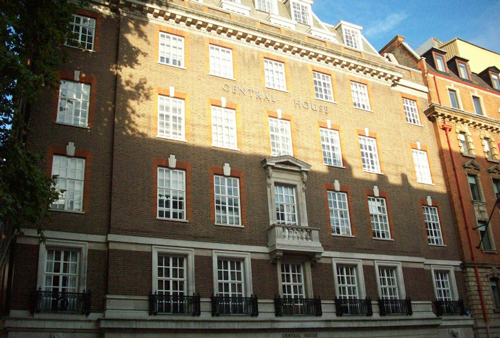 Central House, London
Project: Design of Impressed Current Cathodic Protection System
Site: Central House, London
Structure Type: Glazed masonry clad steel framed structure.
Overview of Services
Central House is part of the University College London (UCL) campus. The exposed elevations of the facade of the central courtyard of the builsing comprise a masonry clad steel frame; the external face of the masonry has a decorative white glazed finish. The steel frame was exhibiting signs of corrosion, with resultant cracking and minor displacement of the exterior masonry.

Impressed current cathodic protection was specified by the client as a cost effective alternative to wholesale column and beam exposure and protective treatments. Corrosion Prevention Limited was retained by Drivers Jonas Deloitte, the client's agent, to design, specify, supervise the installation of an impressed current cathodic protection system to the steel columns, and to provide the associated documentation.

View All Case Studies